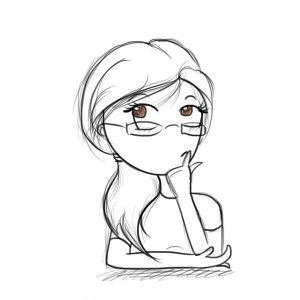 Estee began writing professionally as a journalist with campus publications and the local indie alternative newspaper Sacramento News & Review, creating narrative nonfiction news and feature pieces. She is a writer and editor for the publishing group DragonScript; her fictional works of science fiction and fantasy can be found in their anthologies New Beginnings, New Adventures, and Towards the Sun, which was a charity publication benefitting a dear friend's young daughter who faced off against a rare type of liver cancer.
She is also the lead writer and editor for indie mobile game company Advenworks, headquartered in Paris, France. Her previous titles include Birdy Party and Slashrun. She launched her first major interactive fiction title, Loop: The Distress Call, in March of 2020 for iOS and Android. She is diligently working on an undisclosed project.
A former quasi-librarian for the Cincinnati and Hamilton County Public Library, she is currently a Lead Product Marketing Writer with Benchmark Digital ESG. You can sometimes find the native northern Californian— who now lives in Cincinnati, Ohio with her two kids— in the dance studio; on the archery range; at her computer blasting pixels; and/or in the kitchen making something tasty in her (precious little) spare time.
Her oft-punny and nerdy musings can still be found on Twitter via @Toriah_the_Mom.
Photo/art credit: Caricature self-portrait by the author.