Estee Lee-Mountel
Estee Lee-Mountel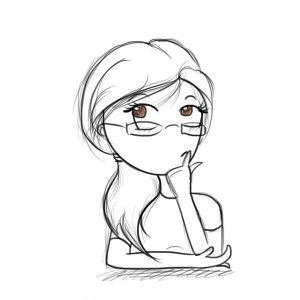 Estee began writing professionally as a journalist with campus publications and Sacramento News & Review, creating narrative nonfiction and feature pieces. Now, by day, she is a quasi-librarian (or "library services assistant," according to the HR Department) for the Public Library of Cincinnati and Hamilton County. By night, however, she transforms into a writer and artist. She is part of the publishing group DragonScript as a writer and editor; her short stories can be found in their two anthologies New Beginnings and New Adventures.
Estee is also the lead writer and editor for indie mobile game company Advenworks, headquartered in Paris, France. Her previous works include Birdy Party and Slashrun. She launched her first major interactive fiction title, Loop: The Distress Call, in March of 2020 for iOS and Android. (For more information, visit https://advenworks.com/loop-the-distress-call/.)
She's a native Californian currently living in Cincinnati, Ohio with her husband, the Orc, and their two kids, the Whelpling and the Broodling. If she isn't writing, drawing, saving the world/galaxy in a video game, or juggling a million tasks as a working mom, she's probably baking up something sweet.
You can still follow her oft-punny and nerdy musings on Twitter @Toriah_the_Mom.
Photo/art credit: Caricature self-portrait by the author.